Welcome
Are you looking for some support and guidance, while going through a challenging situation? Are you interested in getting some help, while moving or adjusting to a new phase or stage in your or your loved ones life? I am here to assist you with working on achieving your goals, and look for the solutions that will suit your needs the best.
Right now we are all facing challenging times trying to provide the best care for us and our beloved ones. COVID-19 caught us by surprise, and created a new reality that we all need to transition and adjust to.
l am offering my hand to help you cope with the stress, fear, uncertainty and more that you might be dealing with.
I can provide you with the support that you need on-line through various video and audio platforms such as Zoom, Facetime, Skype, or various other platforms that you might prefer.
Social distancing is a challenge but it doesn't mean that you can not see me virtually, and receive the support you need so much.
I bring with me years of experience with life transitions and challenges as well as a variety of techniques to help you and or your loved ones with life's struggles. I will use a variety of tools to help you uncover your true potential and lead you to a life that you feel is worth celebrating. Together we will reveal you and/or your loved ones true potential to improve your quality of your life together.
While we cannot change burdensome situations of the past, together we can gain a better understanding and find healthy ways and tools to resolve challenges in your life. We will work on improving communication, satisfaction and connection in your marriage, relationships, work and friendships. I will apply complementary therapy approaches and techniques to suit your needs. This will enable us to reveal and replace long-standing behavior patterns or negative perceptions that may be holding you and or your loved ones back from experiencing a more fulfilling, rich, happy and meaningful life.
"Learn from yesterday, live for today, hope for tomorrow.
The important thing is not to stop questioning. "
Albert Einstein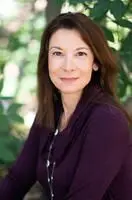 Feel free to call or email me for an individual, couples or family therapy consultation today.
851 Fremont Ave #106
Los Altos, CA 94024
Serving the area of Los Altos, Mountain View, Sunnyvale, Cupertino, Palo Alto, Santa Clara, San Jose
We are committed to your privacy. Do not include confidential or private information regarding your health condition in this form or any other form found on this website. This form is for general questions or messages to the practitioner.